Biomega CUV Is a compact electric vehicle and the third iteration of Biomegas EV program. Designed in 12 months and currently in the engineering phase.
Context
The initial two iterations of the Biomega EV were showcased in 2018 and 2019. In 2021, the project embarked on its third iteration, aimed at reimagining the vehicle as a M1 crossover utility model utilizing the Mitsubishi I-Miev platform. As a member of a team of three people entrusted with conceptualizing this project, I was involved from its inception and worked on both the interior and exterior design. Furthermore, I was responsible for creating and organizing the majority of the CAD data.
My Contribution
Exterior Design
Interior Design
CAD & CAS
3D Rendering
Credit
Intro video by
Federico Kakazu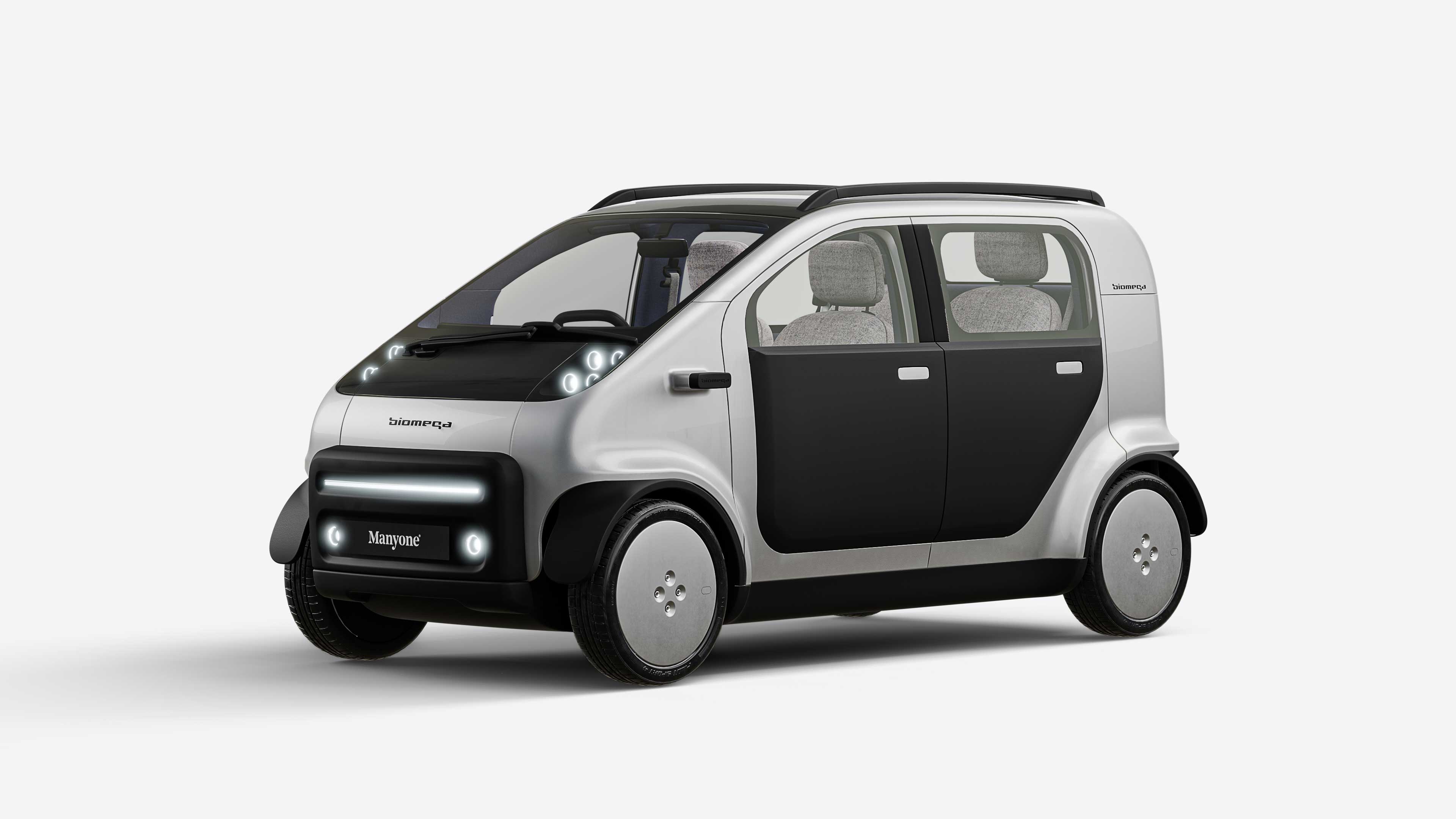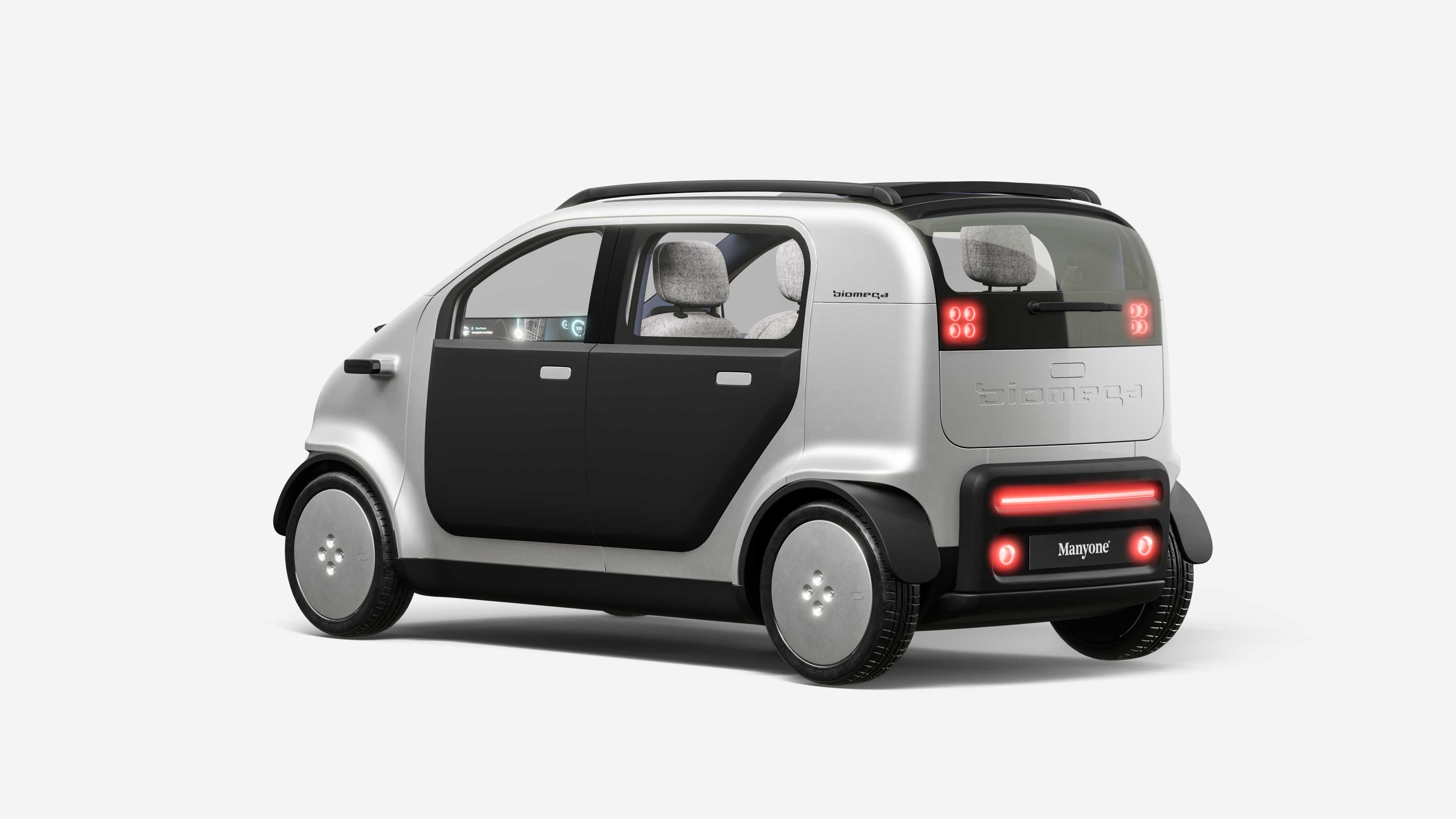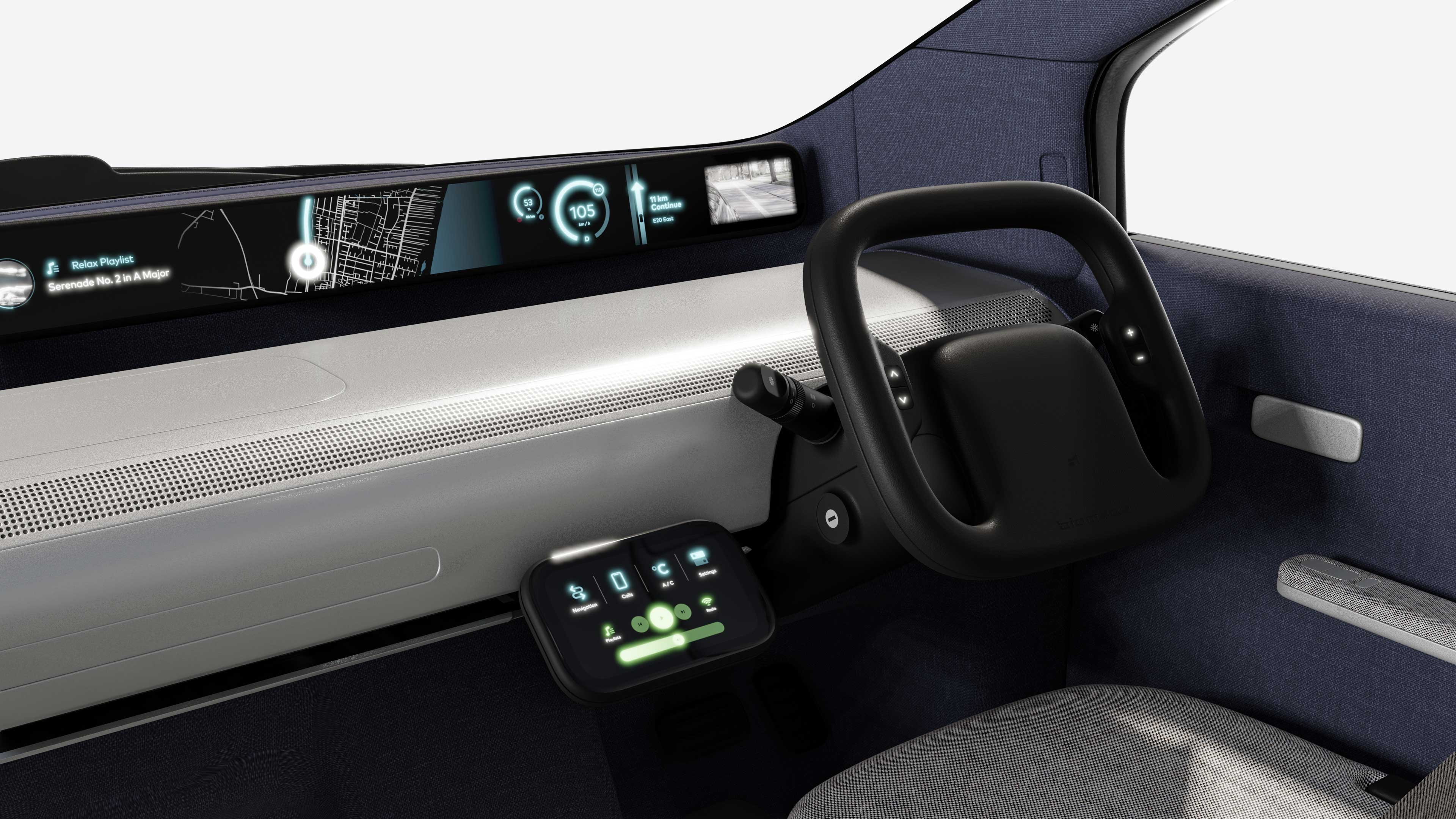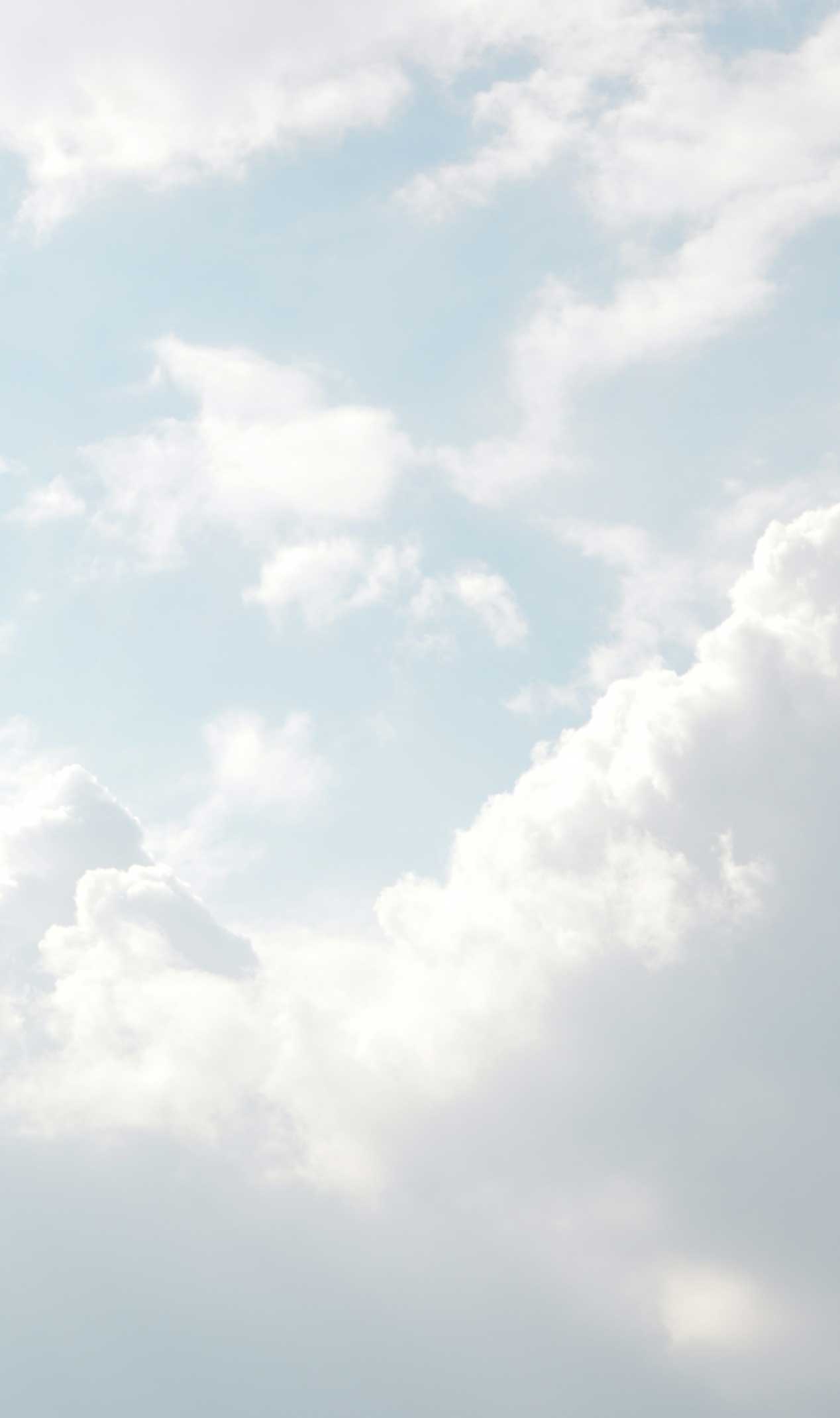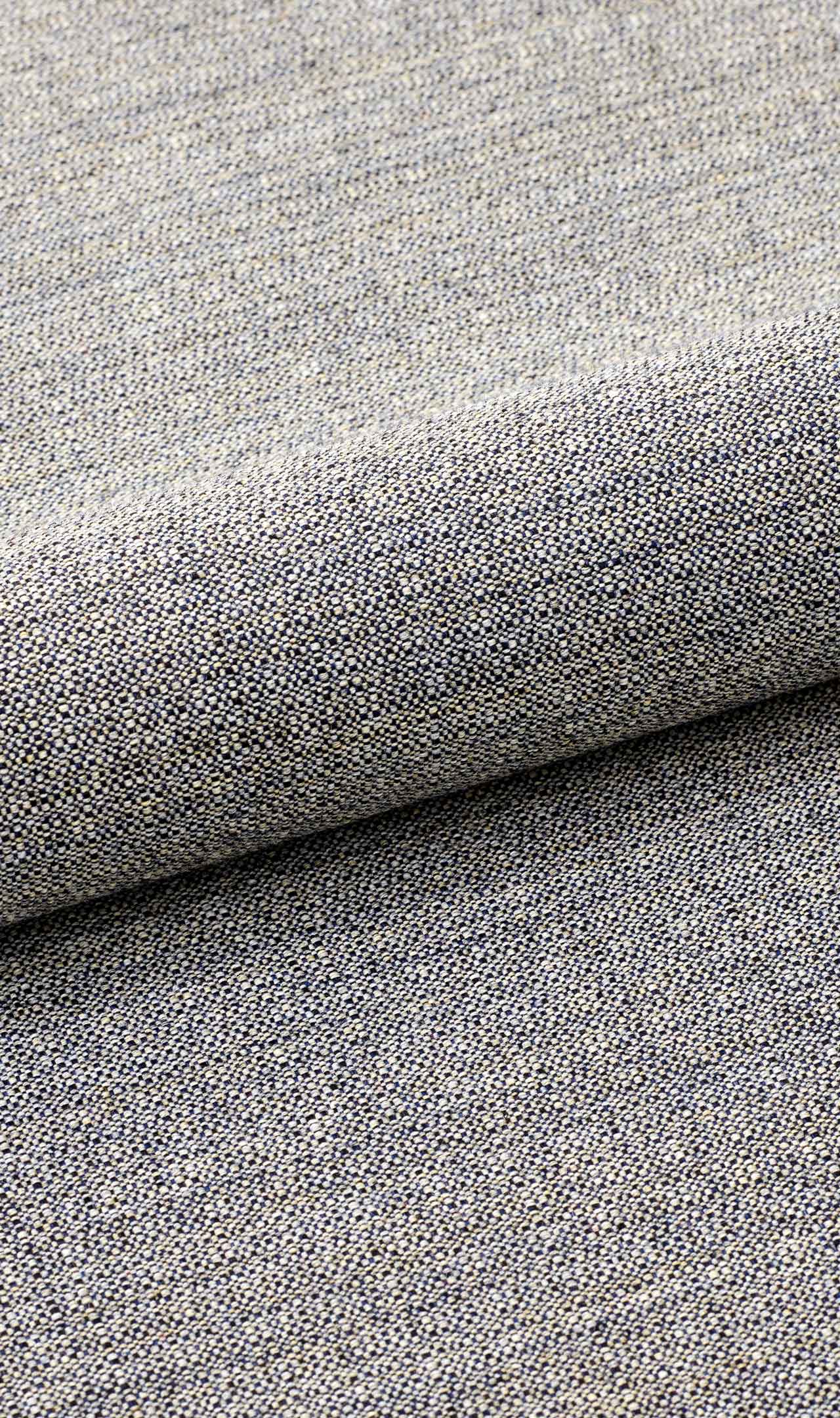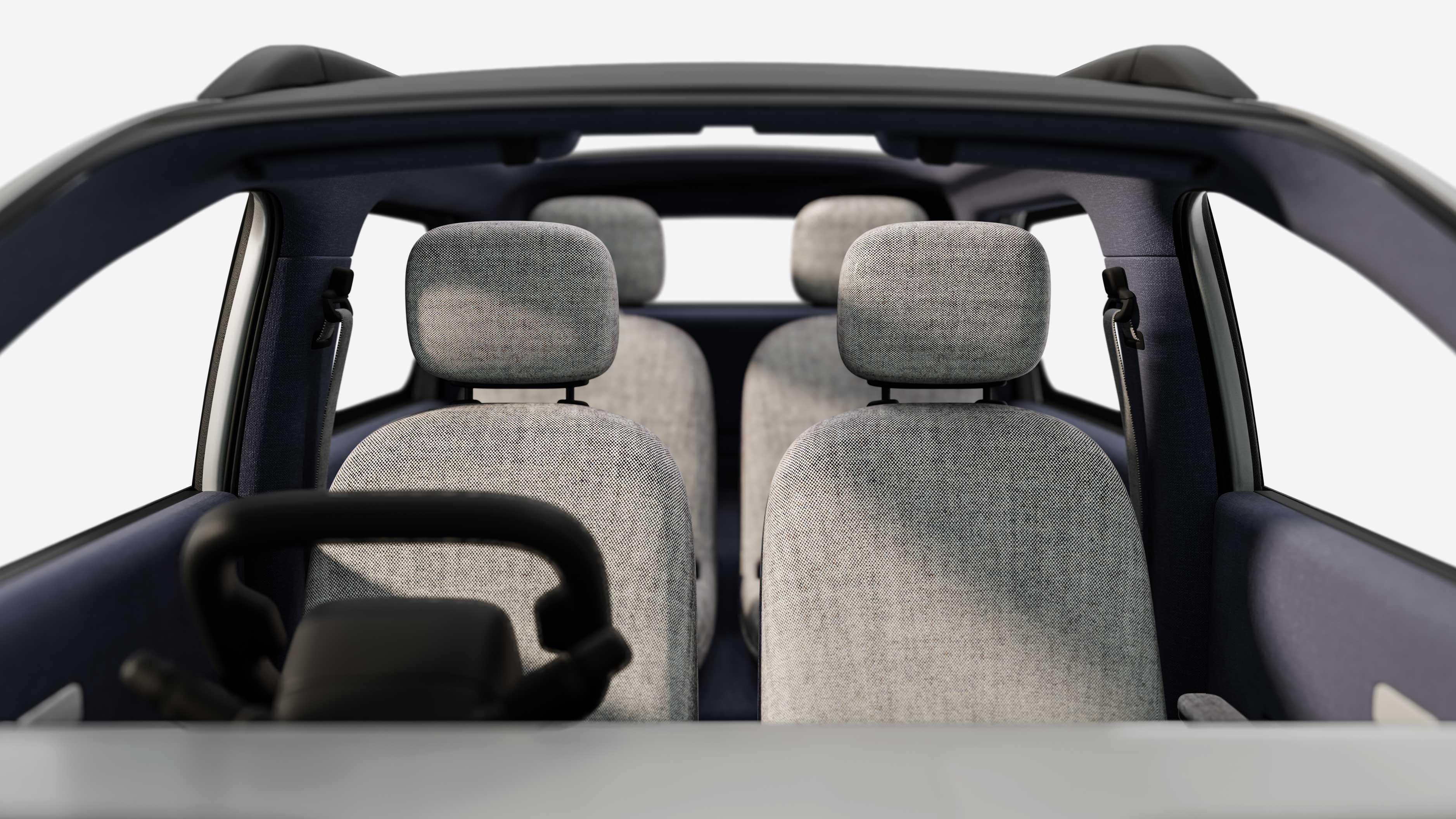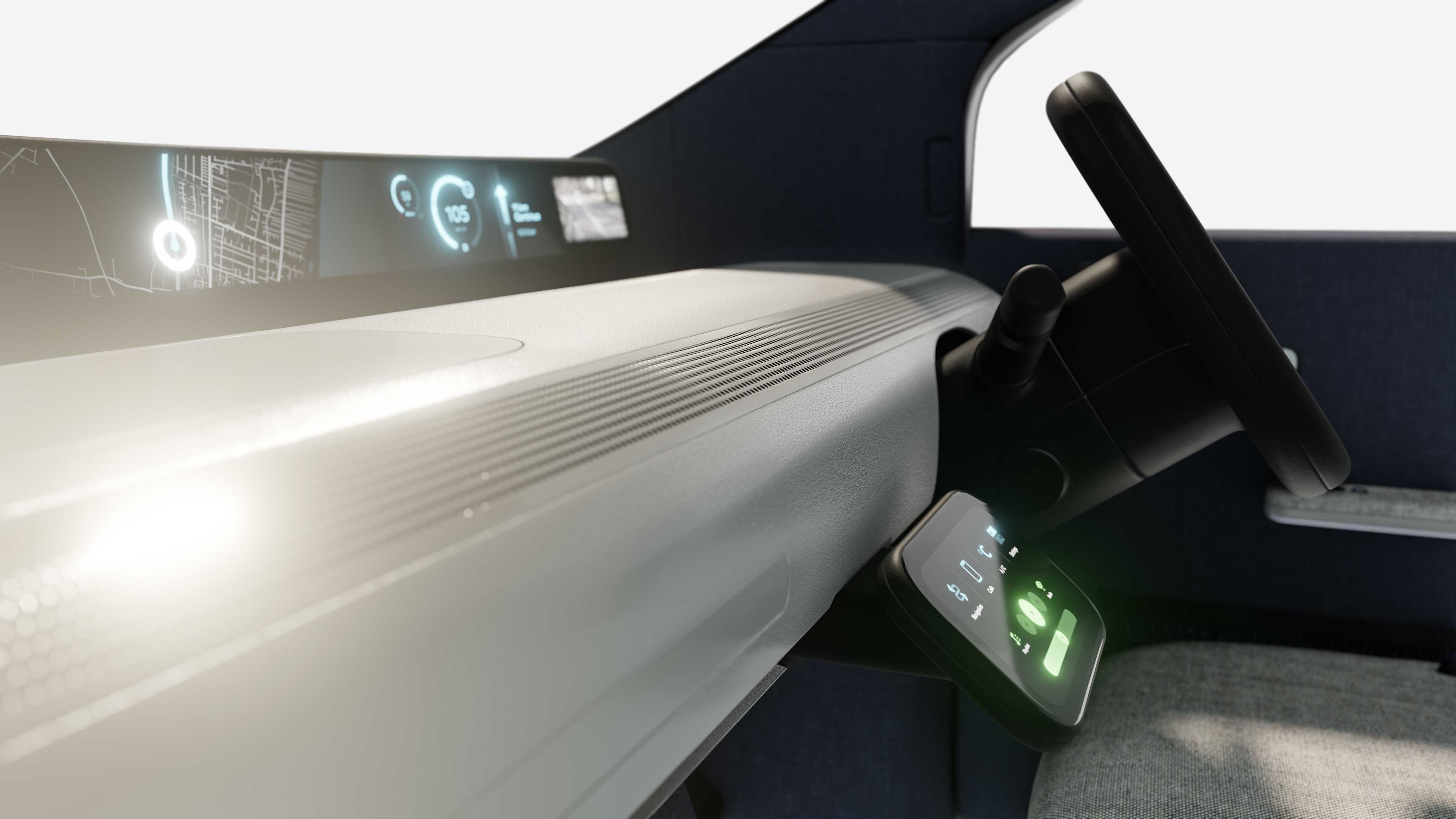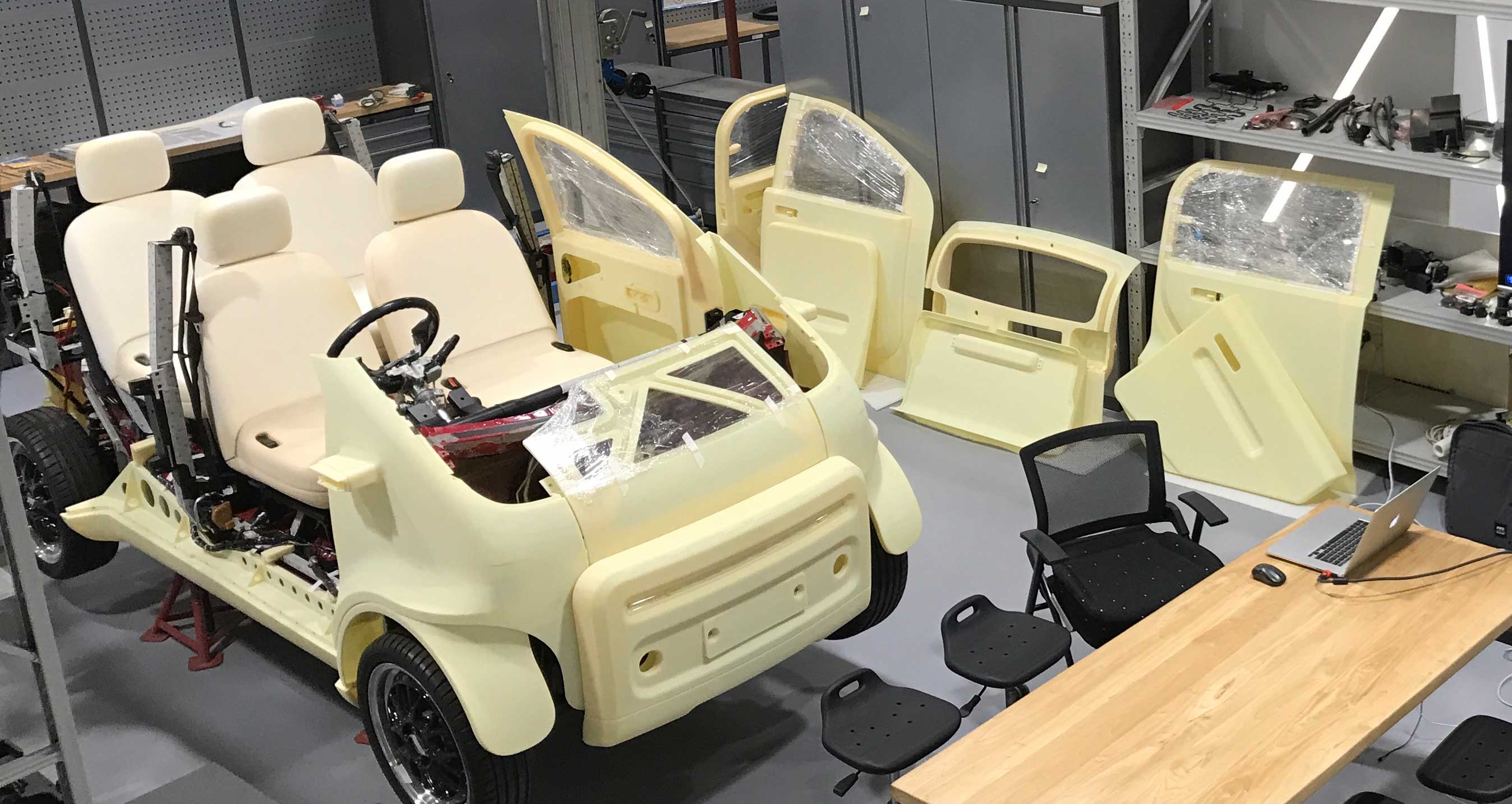 Our task was to design an electric crossover utility vehicle on top of the Mitsubishi I-Miev platform while respecting and evolving the design DNA that was developed for the 2019 Biomega EV concept.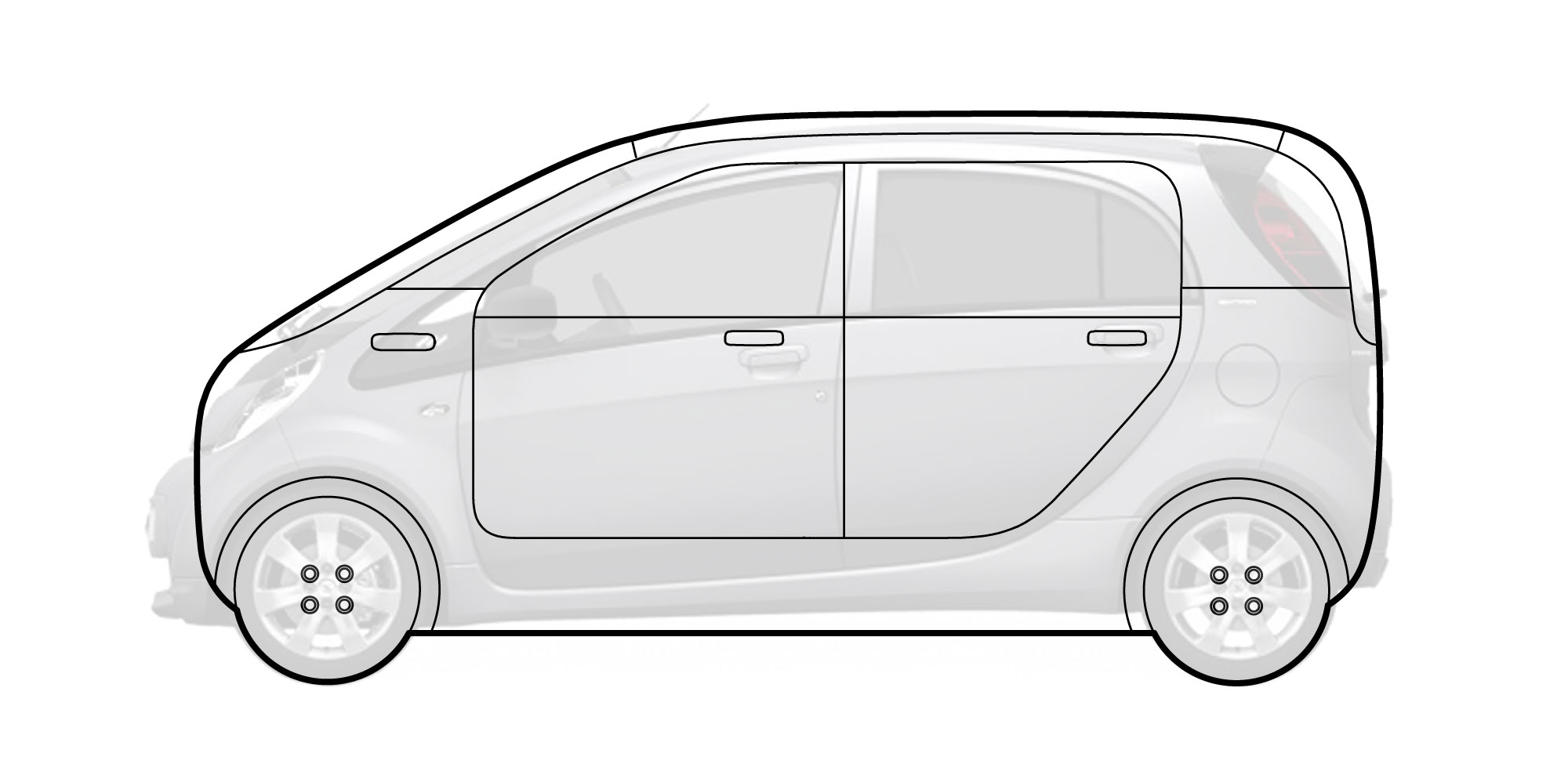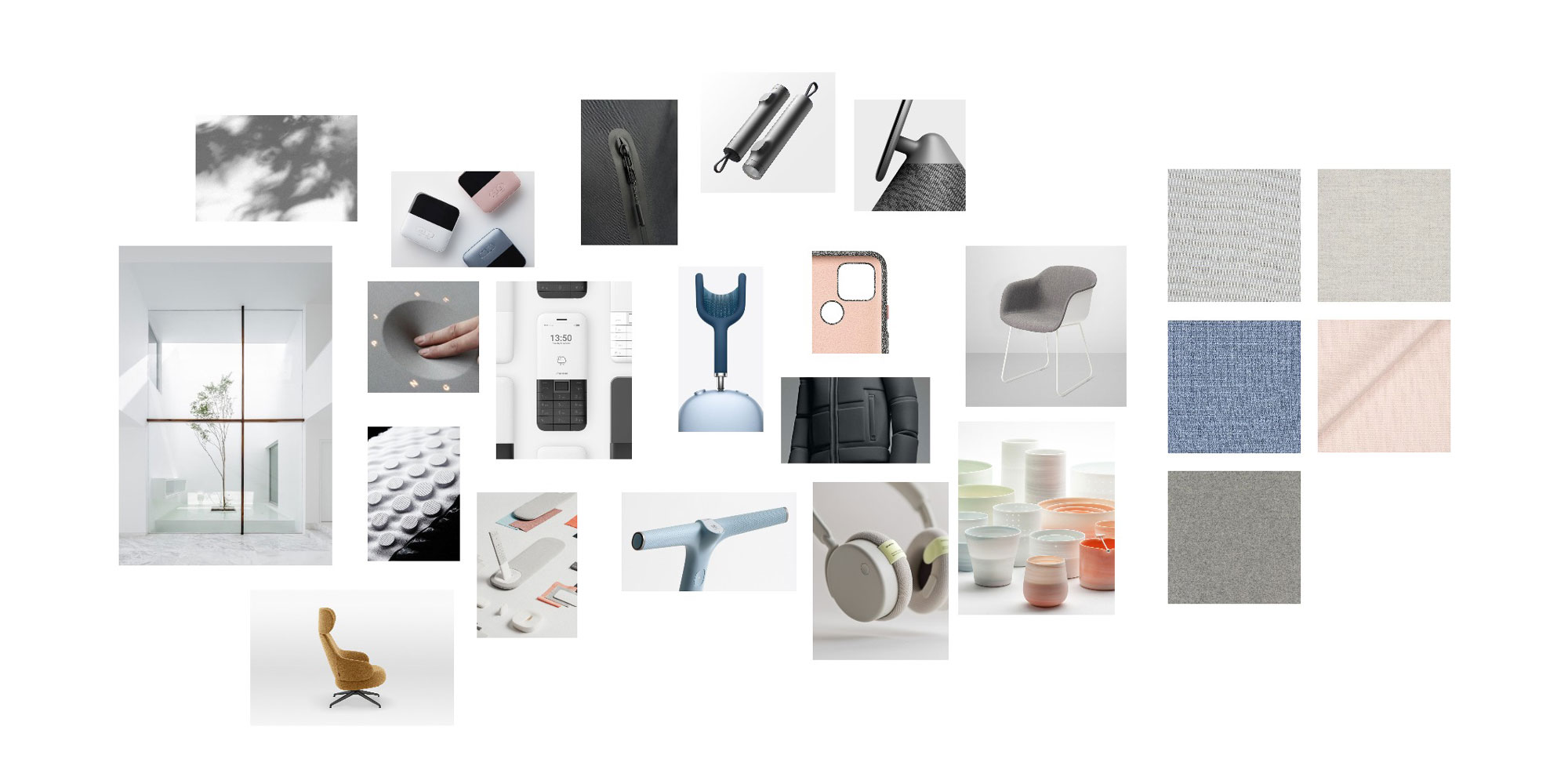 Reverse engineering the platform
During the initial phase of the 12-month design process, our focus was on acquiring comprehensive knowledge of the Mitsubishi I-Miev platform. Given the absence of production drawings, we disassembled the vehicle and measured key dimensions ourselves. Eventually, the prototyping team in Hong-Kong provided us with a 3D scan of the chassis after it had been stripped down.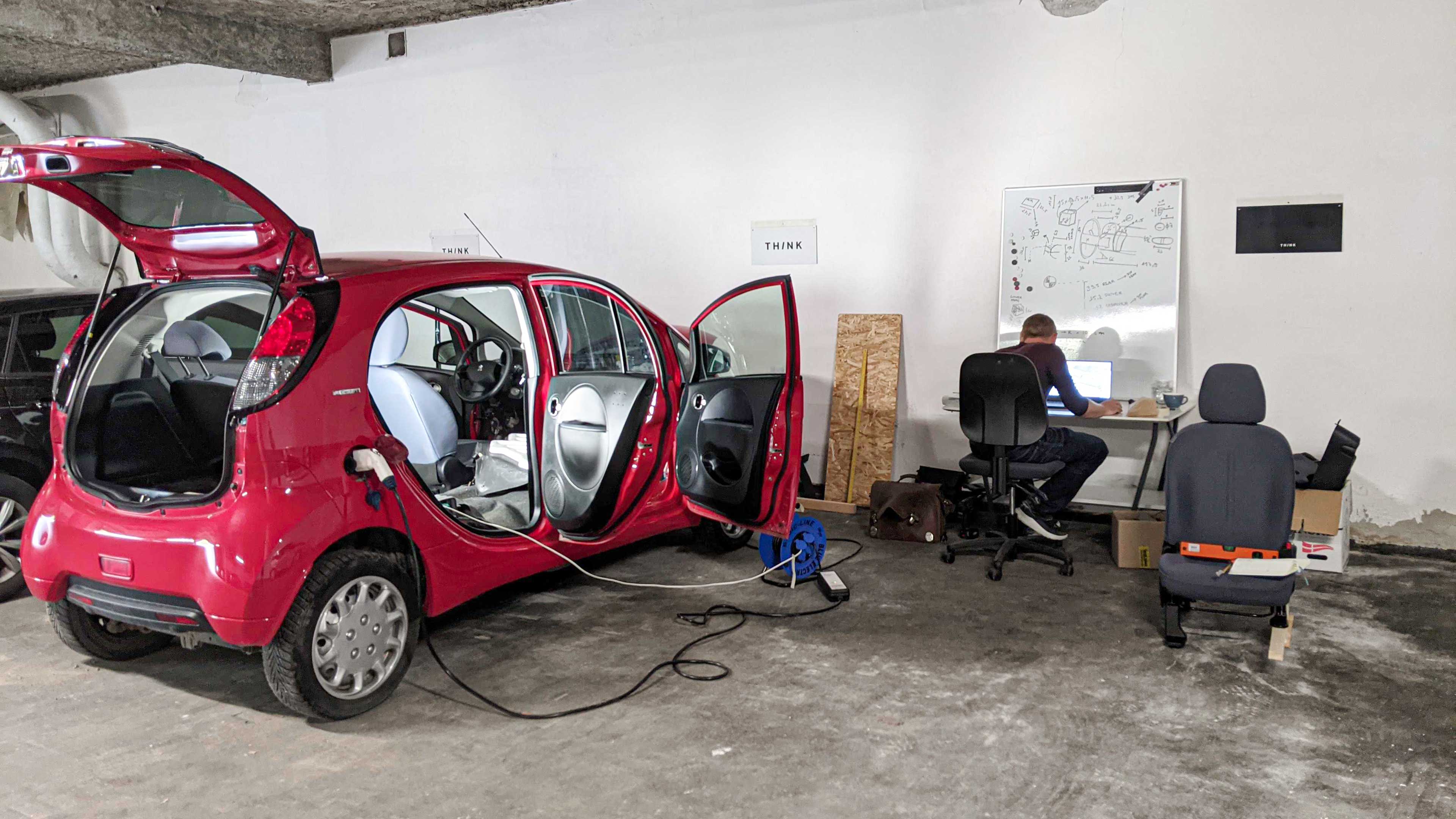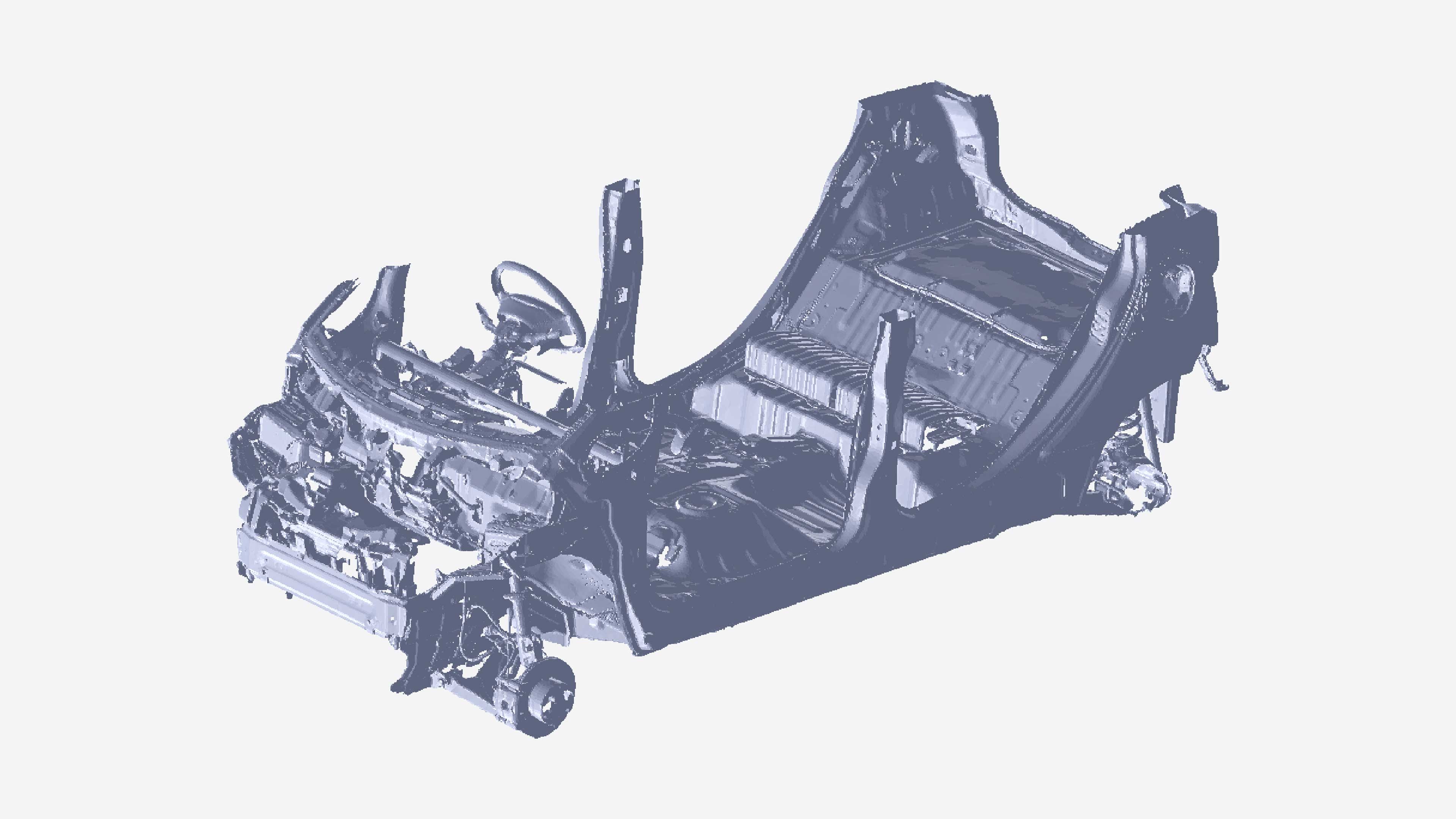 Throughout the process countless variations of each and every detail of the car was explored using 3D CAD models. We used Miro boards to keep track the evolution of each detail and had frequent design reviews to discuss the progress and align on a path forward.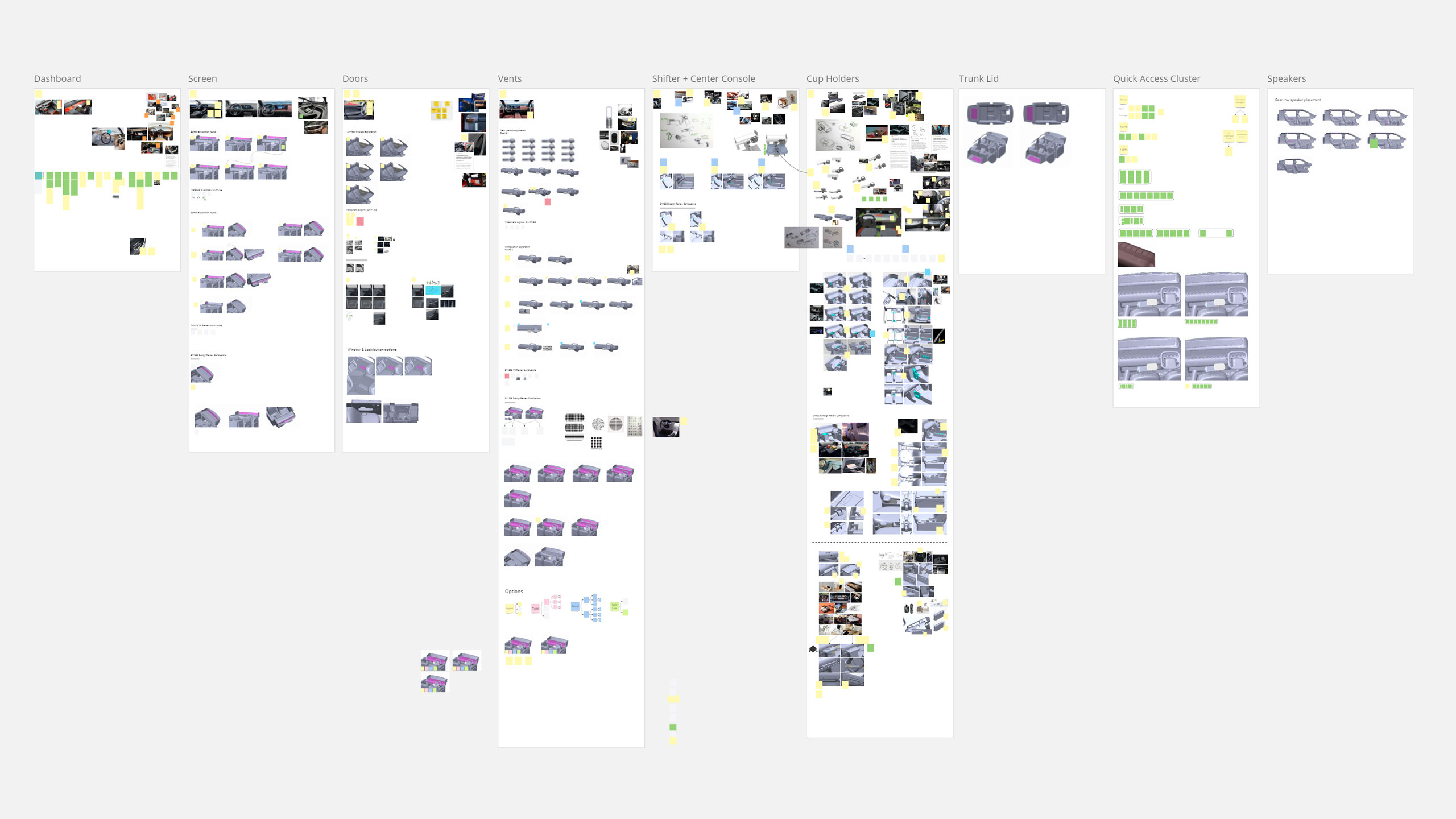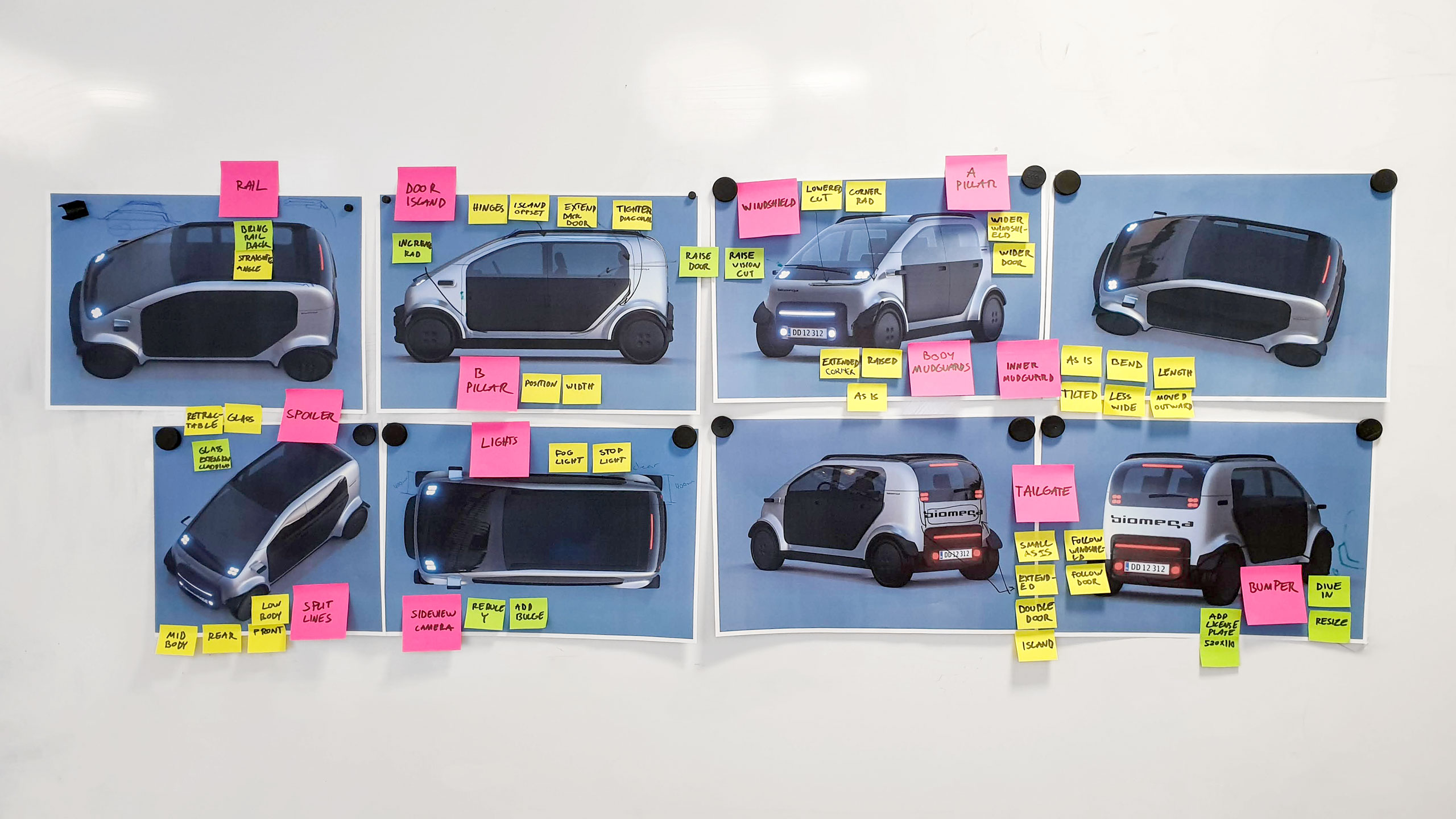 Since we predominantly sketched in 3D we were able to quickly explore and refine designs using our in-house VR rig. This setup allowed us to experience the design from a first person view which was an invaluable way to review design options.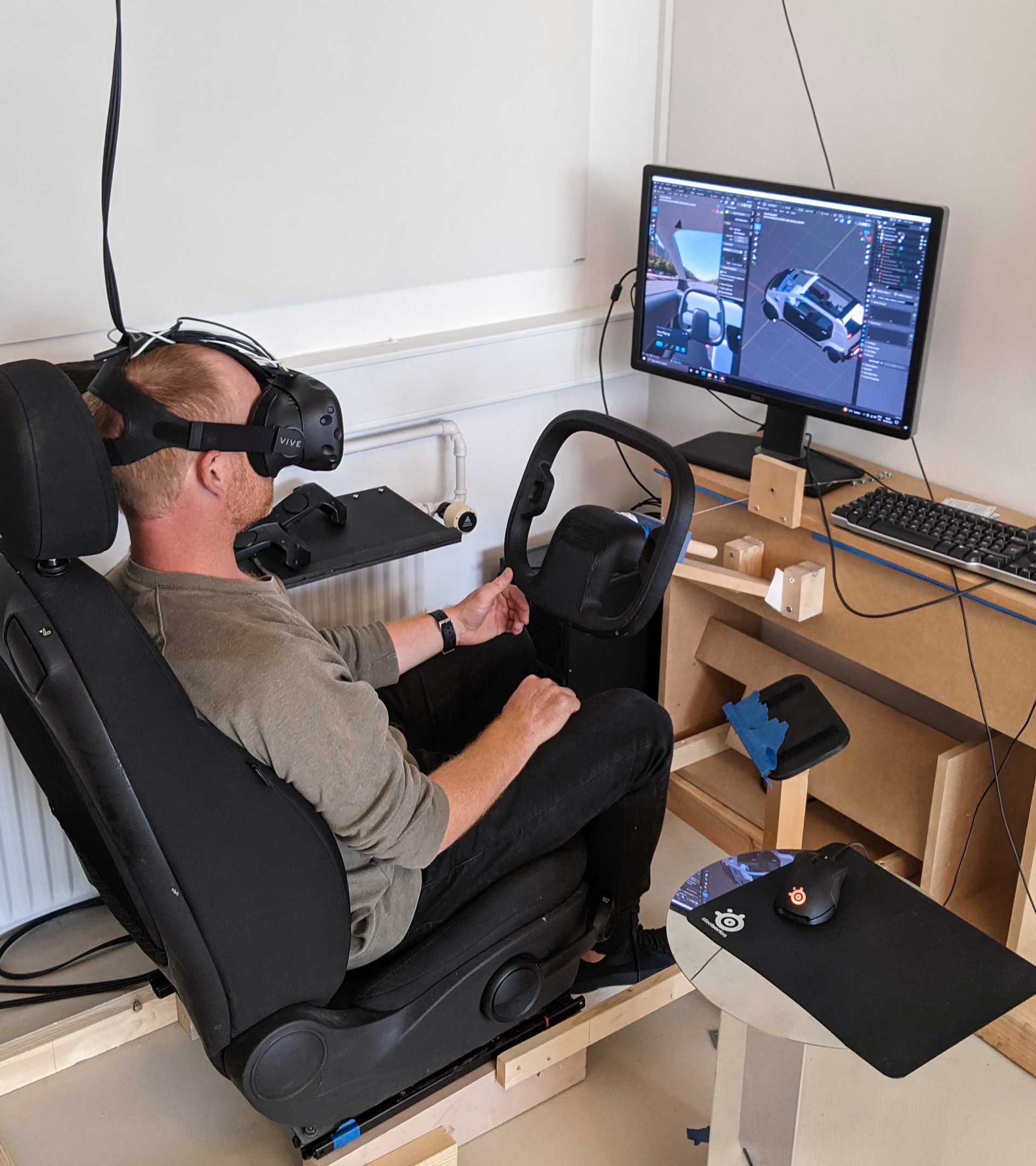 The car was fully designed and delivered to the prototyping team in production ready CAD format. We worked with a master model technique to maintain relationships and have design tweaks propagate throughout the many components of the assembly.
We collaborated with a team of engineers and prototype builders in Hong-Kong to make sure our design could be implemented on the I-Miev platform and meet all the regulations related to M1 cars. A drivable prototype is currently being built by them.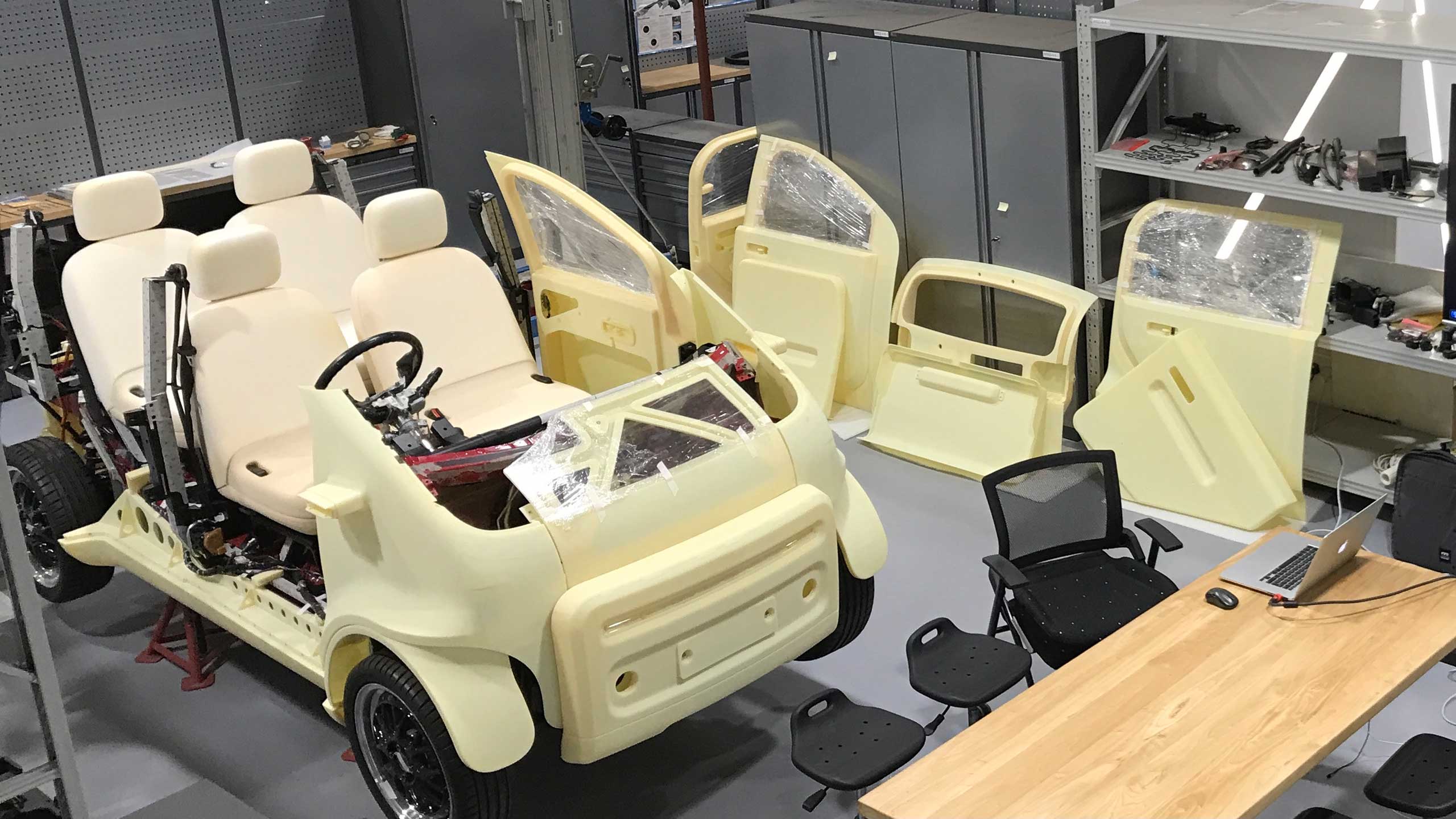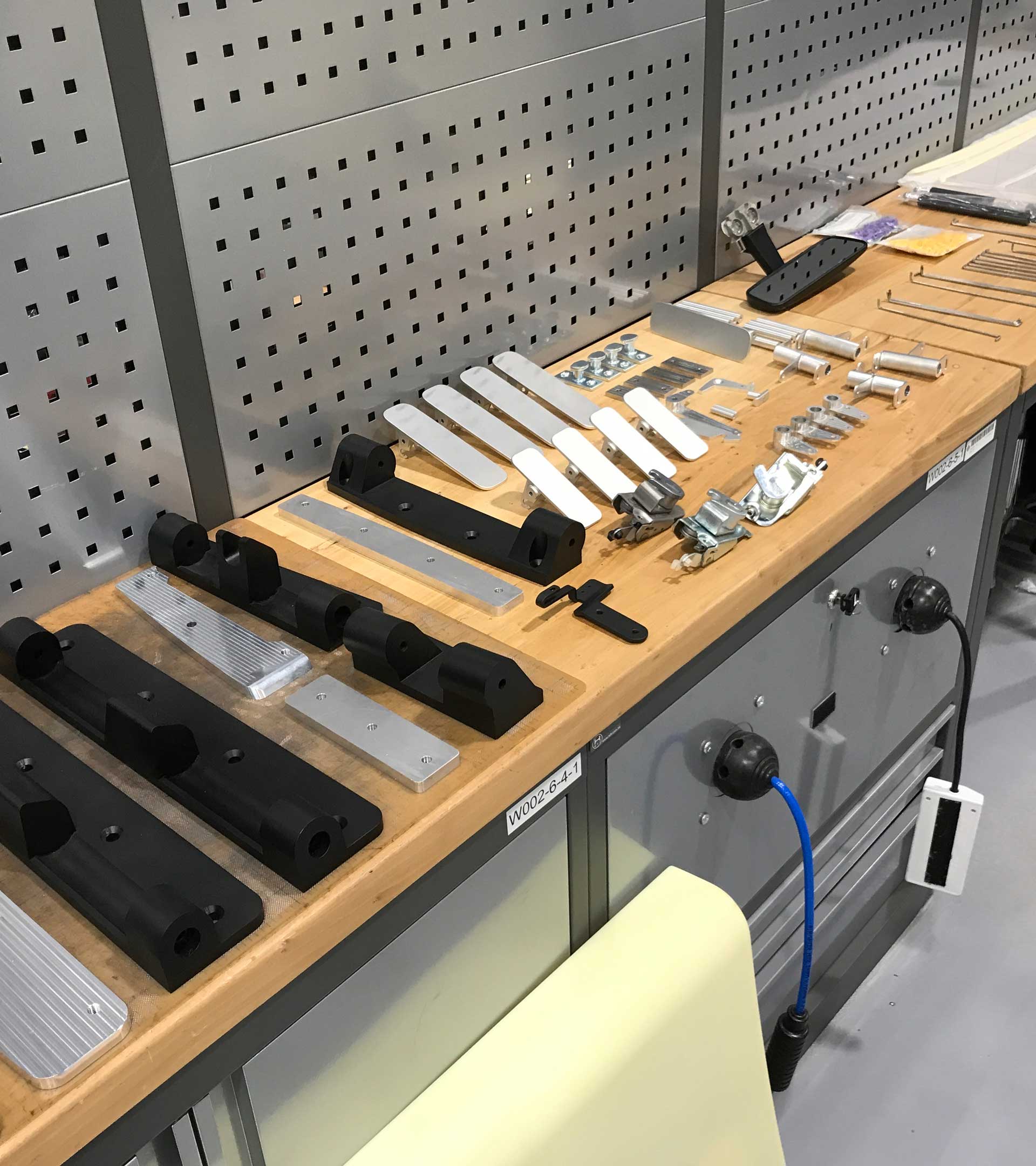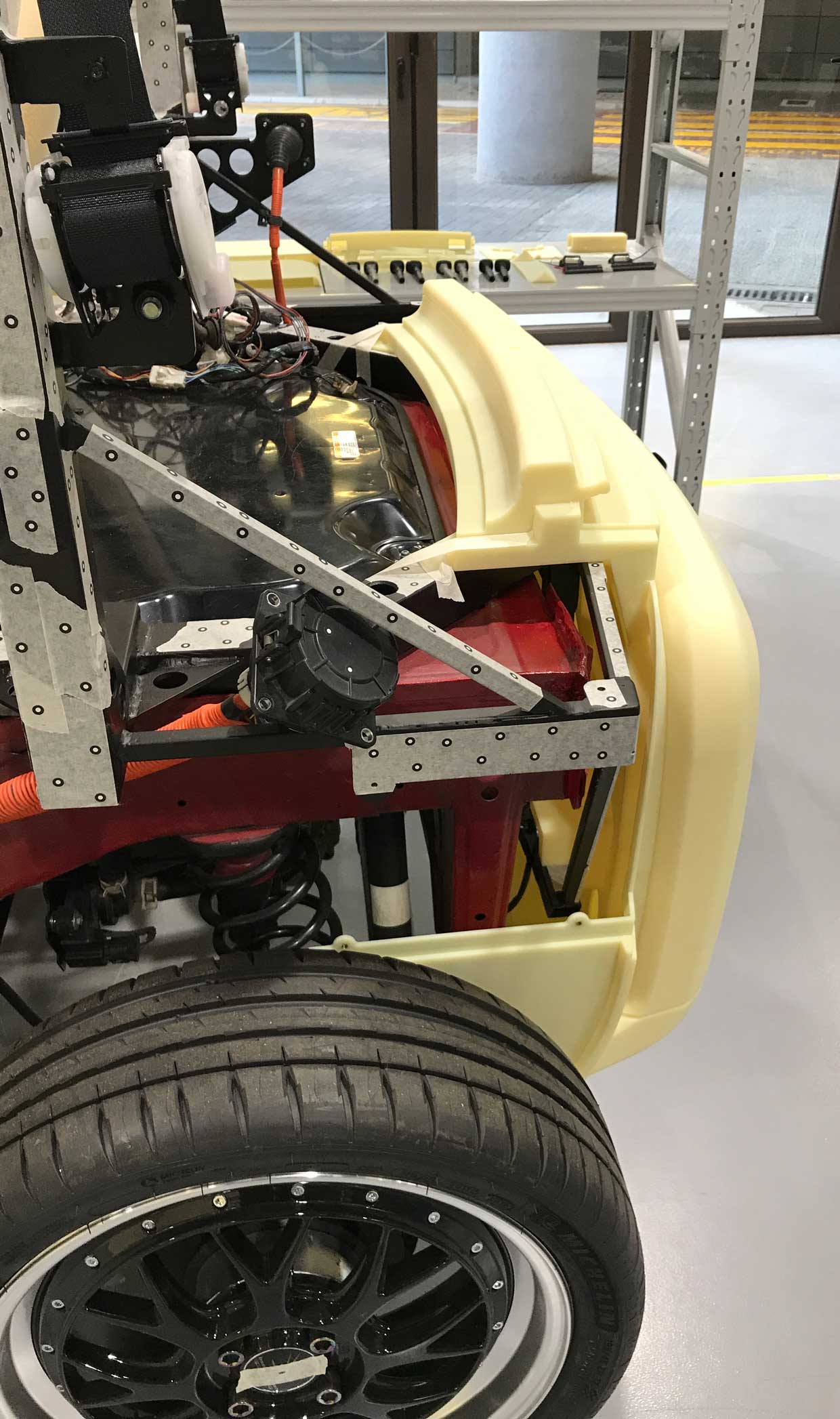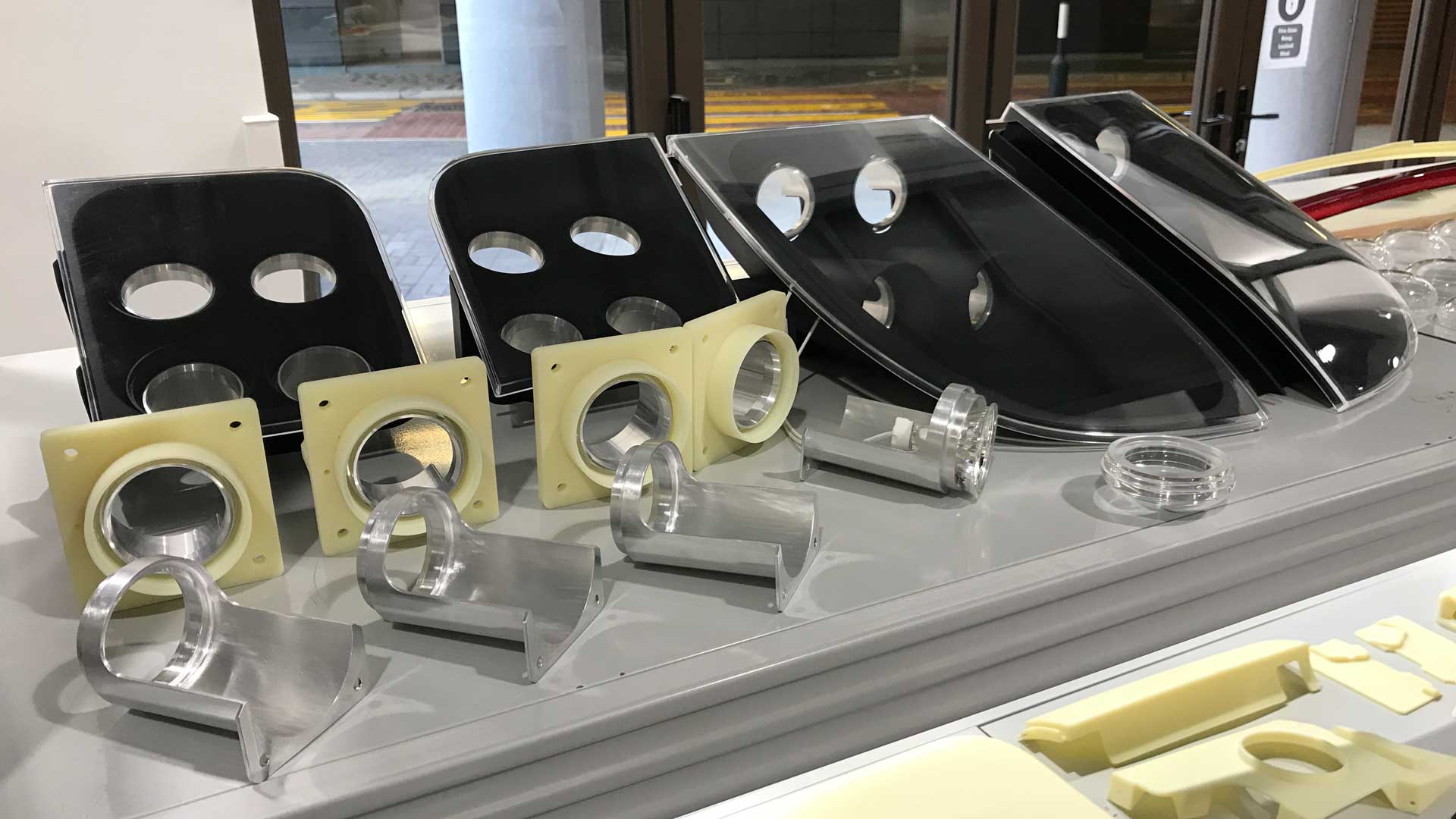 The project is currently paused in the prototyping phase and will hopefully continue in the coming year.